"Everything really interesting and powerful happens at borders." --Mary Pipher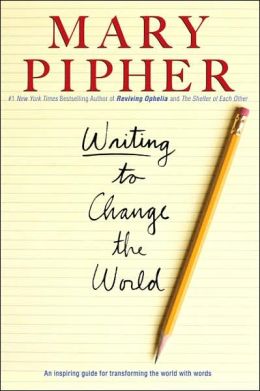 My sister returned to her home in Indianapolis today after a four-day stay at my house, during which she gave me a copy of Mary Pipher's book on writing, which I am currently rereading. The quote above resonated with me as I am at the border between summer and Back to Work. I return to duty tomorrow after a brief and busy few weeks away from curriculum work.
Transitions of all sorts bring out the Irish melancholy in me that is beyond wistful wishing that time would pass more slowly. This particular summer I have dealt with a number of "borders" over the short time I was away from the office:
visiting my daughter in her first new apartment in Rochester MN, so far away from us in Ohio
supporting as caretaker my 86-year-old aunt as she transitions into senior independent living
celebrating the 21st birthday of my youngest "child"
exploring the healthful possibilities of a vegan diet with a brother, nephew, and good friend
preparing to work with a new boss, a new curriculum colleague, a new technology specialist, and many other new administrators and teachers I have yet to meet.
Each of the above tugs at memories and pushes toward horizons; and each has the potential to be "really interesting and powerful." Each puts me in a zone of proximal development where I need to be whether I prefer it or not.
I wish for each of you the most interesting and powerful of borders between summer and a new school year, whenever your transition may be.